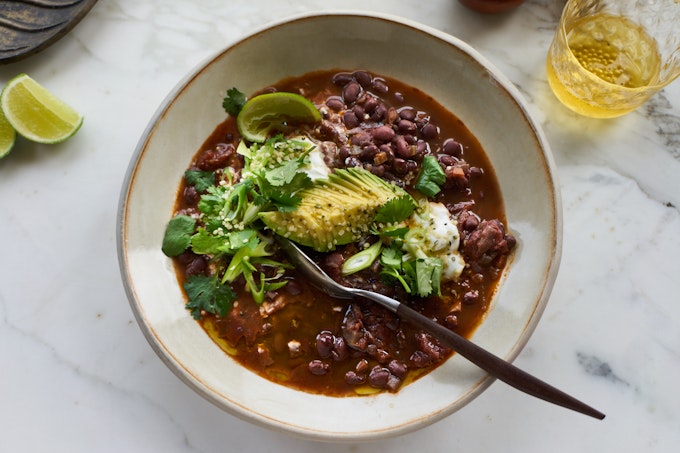 This black bean chili is a little bit naughty, but mostly nice as we round the corner into the new year. Quite honestly, I'm not sure the world needs another chili recipe, but this one checks a number of boxes that are sometimes tricky to check. It's vegan. It's flavor-forward. It's hearty, and feisty, and easy to tweak (more heat, less heat, etc). It's perfect for a slow cooker, and it has a wild card ingredient – Kahlua. But don't worry, the alcohol cooks off, and the liquor just leaves a nice bass note of sweet coffee-ness. Not too much sweet, just a kiss, and I think it gets balanced out by the cumin and cayenne in most chili powders, and the smokiness of the chipotle. Slow cooker black bean chili for the weeknight win. I've also include notes for a stovetop version, and Instant Pot (pressure cooker) version, so everyone can come along.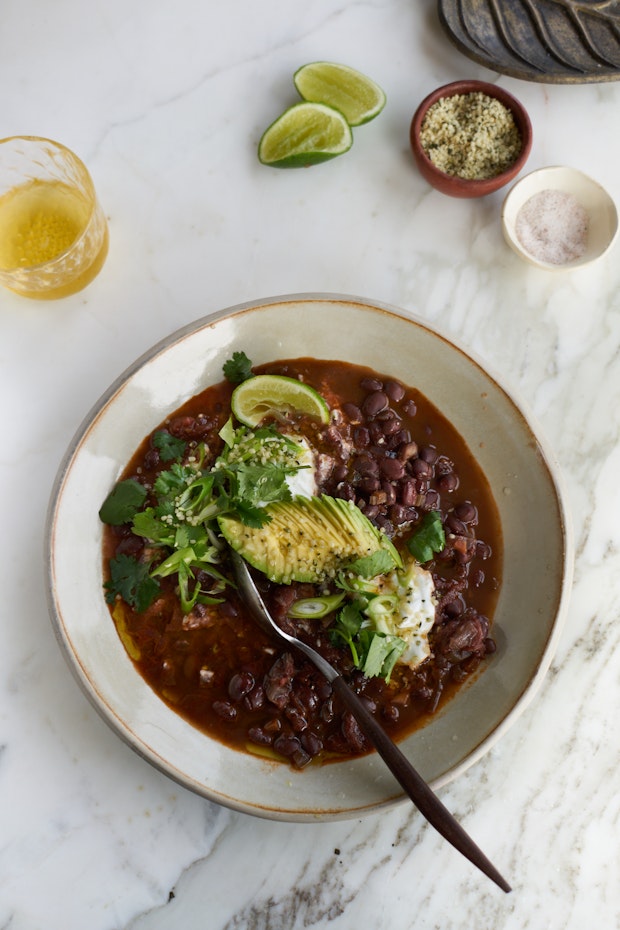 I know, black bean chili is pretty much the Birkenstock of slow cooker staples, but I wanted to take a fresh look at it, and lock down a good go-to version with pay-off. Also, to write a recipe that doesn't have thirty ingredients, but tastes like it does. 😉
Shout out to my friend Chris at Bi-Rite Market, who always listens to me thinking out loud about what I'm working on. I was running through all the typical black bean chili wildcard ideas – pumpkin, orange juice, espresso, etc…We landed on Kahlua (before flirting with a whisky version)….and it turned out NICE!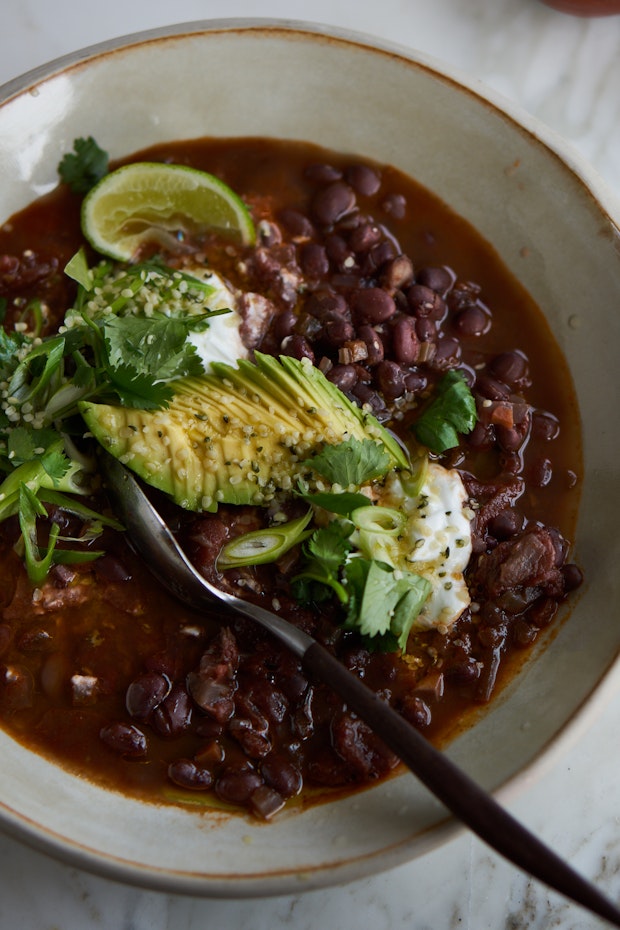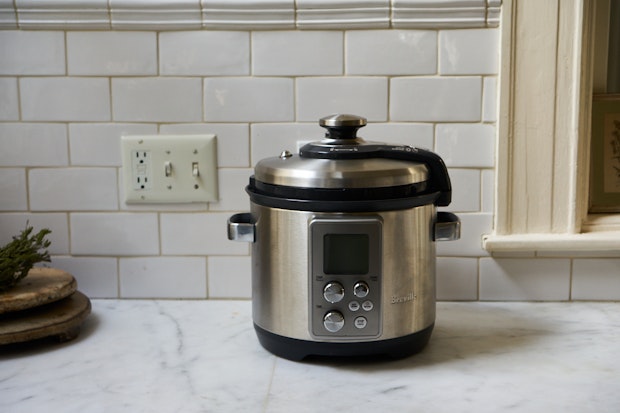 Also, here's a shot of the Breville Fast Slow Pro. It was the multi-cooker I originally purchased. Unfortunately, it was damaged during shipping, and I replaced it with the Instant Pot DUO Plus 6 Qt 9-in-1. Then, Breville kindly sent me a new one to work with. Long way of saying, I've been testing, and experimenting with both now, and have a bit of a strengths/weaknesses chart going. I'm not going to do a product review at this point, just know, the recipes work in both.
Continue reading Slow Cooker Black Bean Chili with Kahlua…