The base of this winter chopped salad is a new-to-me, homemade, red curry paste. I can't stop using it, and it was perfect in this chopped salad situation. The curry paste went in the dressing. Once you've made the dressing, blood oranges, crispy shallots, peanuts, radicchio, herbs, brown rice, scallions, and tofu are tossed with it. I'll be honest, this isn't the most weeknight-friendly recipe (here's a link if you're looking for the easiest dinners, or quick recipes in general), but it's so good, you'll want to give it a try at some point when you aren't crunched for time.
I'm posting the red curry paste I used on its own page, it's the A.P.C.P. – All-Purpose Curry Paste from Kris Yenbamroong's Night + Market Cookbook. If you're inclined to make your own curry pastes, you're going to want to take this one for a spin. I love it, and have been using it in everything lately – curry pots, this salad, spring rolls, etc. Enjoy!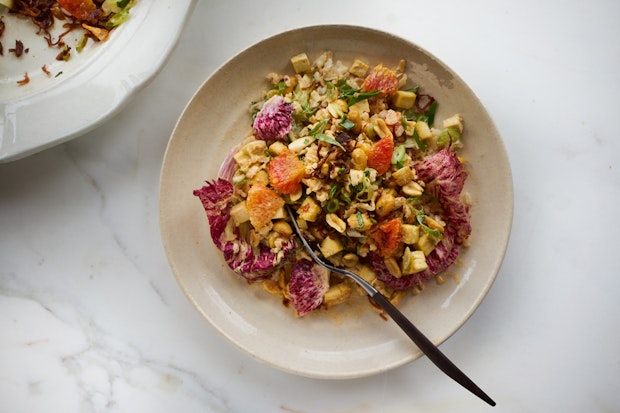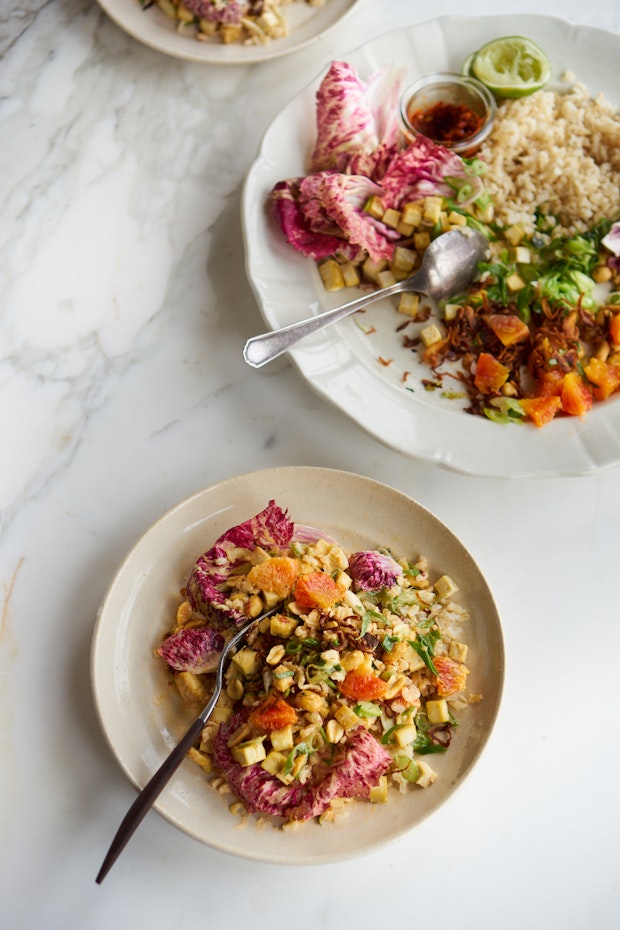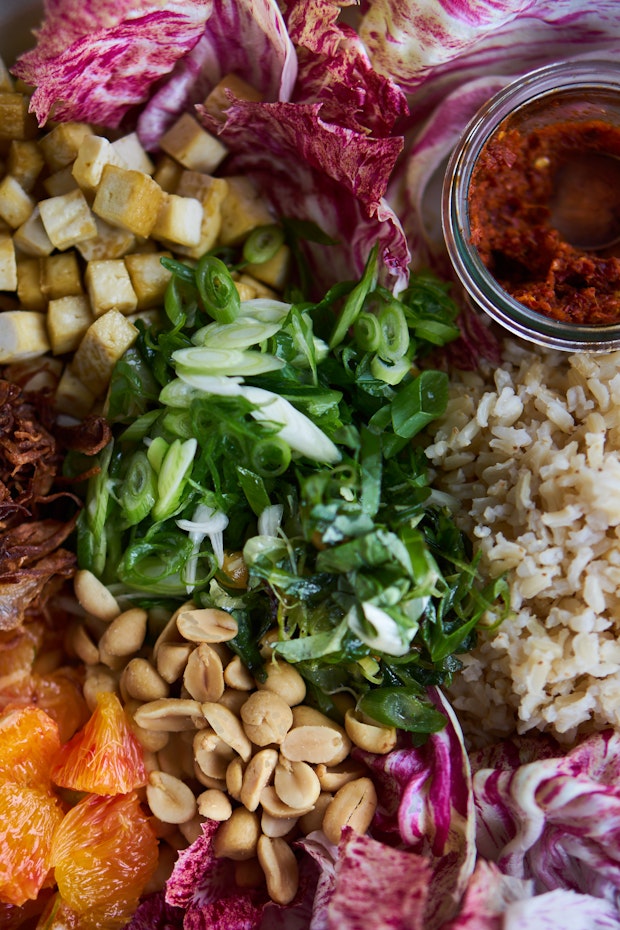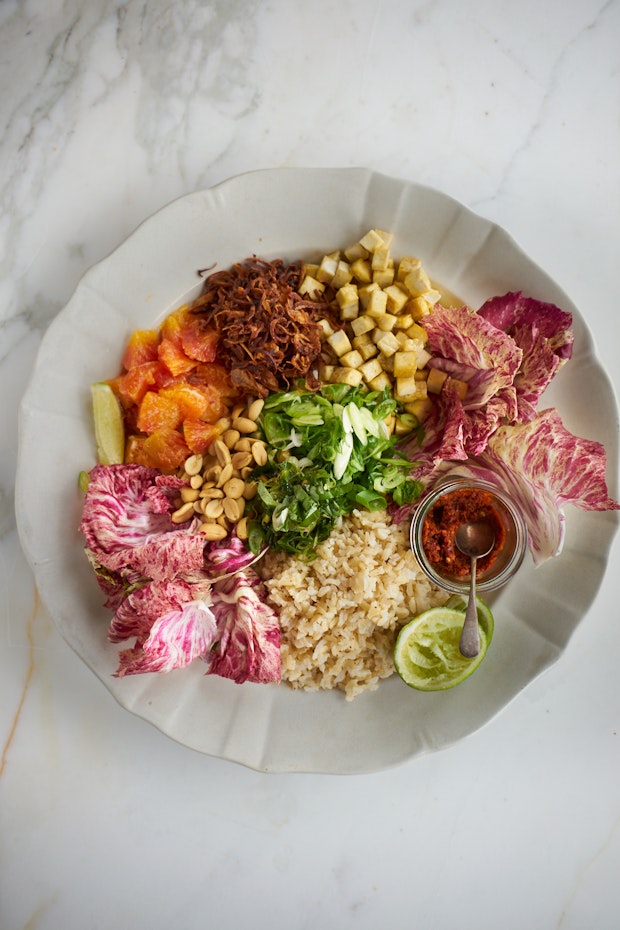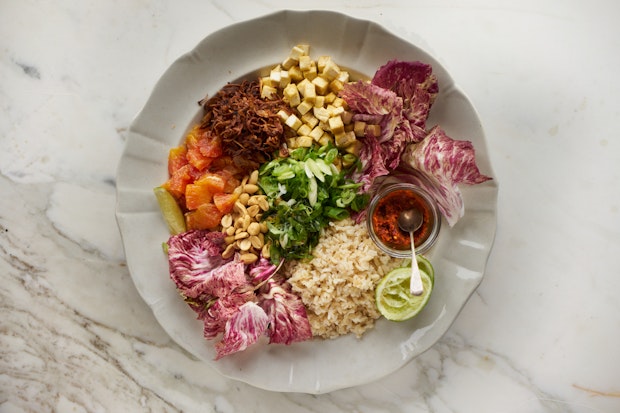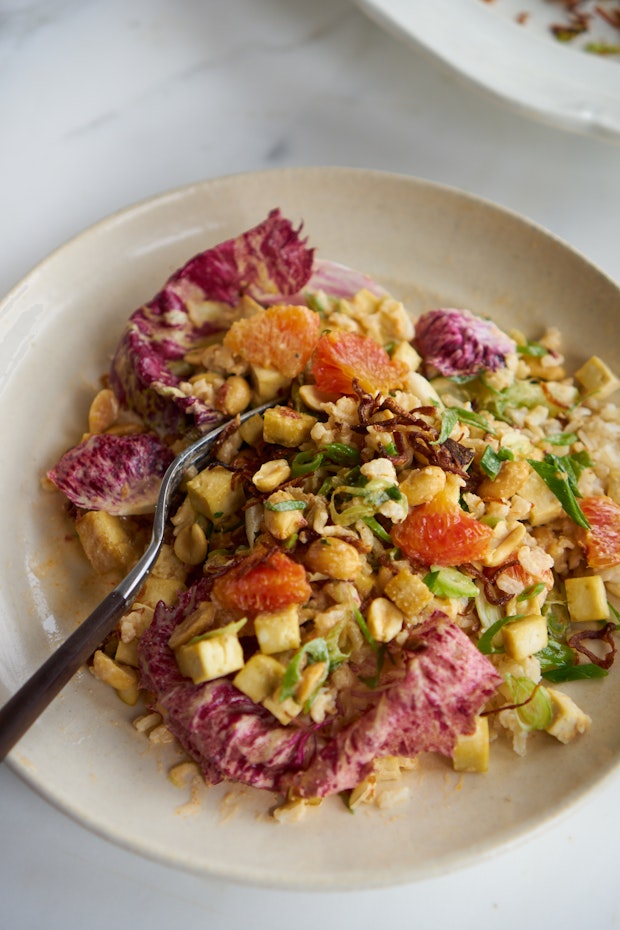 I noticed a lot of you are using the winter green miso paste and lemongrass turmeric paste from my site, & this should round out your collection!
Continue reading Spicy Rainbow Chop Salad with Peanuts…