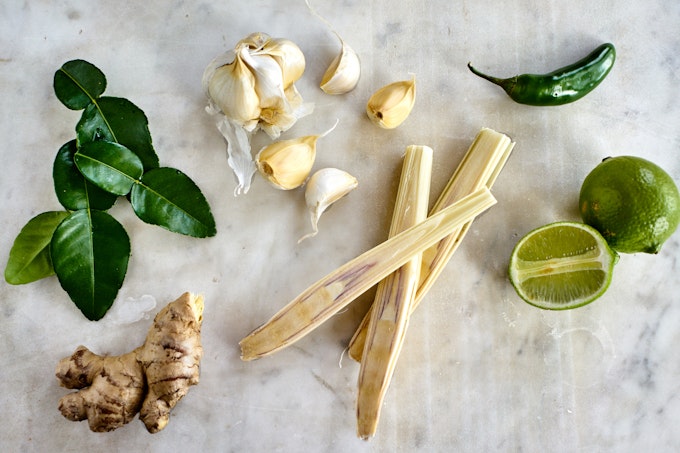 One of my favorite ingredients is makrut lime. I use the leaves constantly. I would use the rind as well, but our tree hasn't put off any fruit…yet. The flavor and fragrance of this lime varietal is completely distinctive, and there isn't really a comparable substitute. So, what I'm saying is – keep your eyes peeled for the knobby little limes, and the leaves when you're shopping. Then stock up. You can freeze both for later use. And, when you do have some leaves? Get cracking on this miso soup. The base is an incredibly aromatic dynamic lime leaf broth punctuated with lemongrass, lots of garlic, ginger, and serrano chile. It's my favorite broth right now.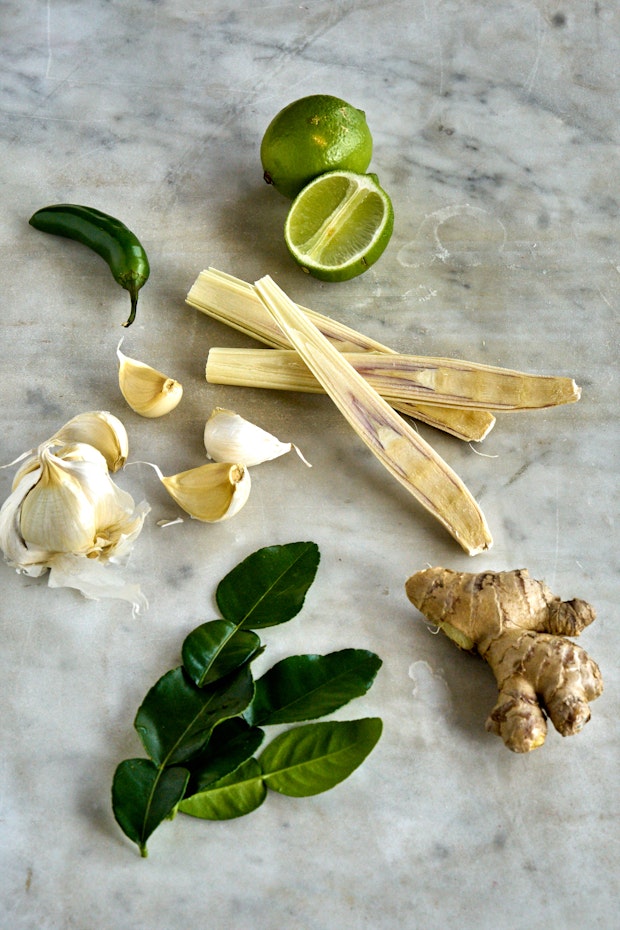 I use the leaves in everything! In stir-fries, rice bowls and risottos. I fry the shredded leaves in a splash of oil and toss them with toasted almonds, cashews, or peanuts. I shred them as finely as possible, and add them to leafy salads. Find them, and use them in everything. I feel like people often get hung up on just using these limes in specific recipes. Shift into using them as a favorite seasoning / flavor. I mean, even on certain sandwiches!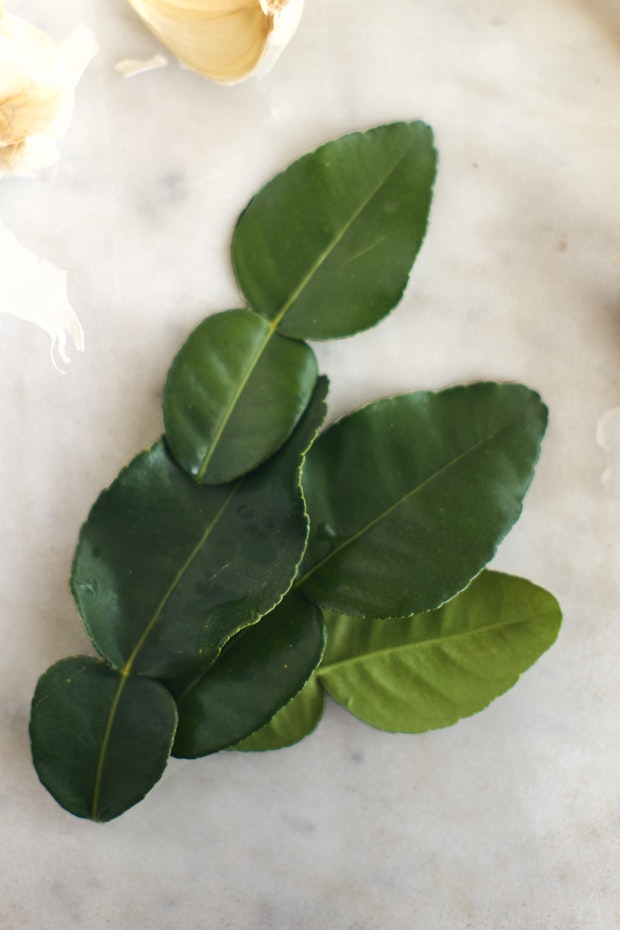 Last suggestion! Make this cauliflower soup, and use the lime leaf broth as the liquid – it's incredible!
Continue reading Lime Leaf Miso Soup…