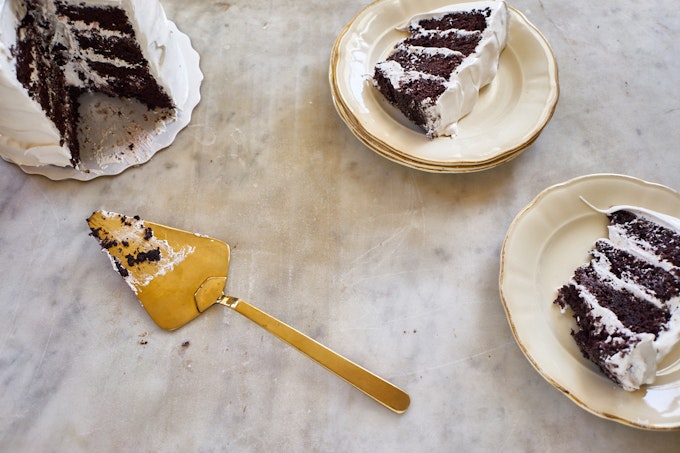 What you see here is Violet Bakery Chocolate Devil's Food Cake. The chocolate factor is deep and strong. The cake itself is rich, moist, and tender. It's exactly what you want when you're craving a homemade chocolate cake – an ace in that regard.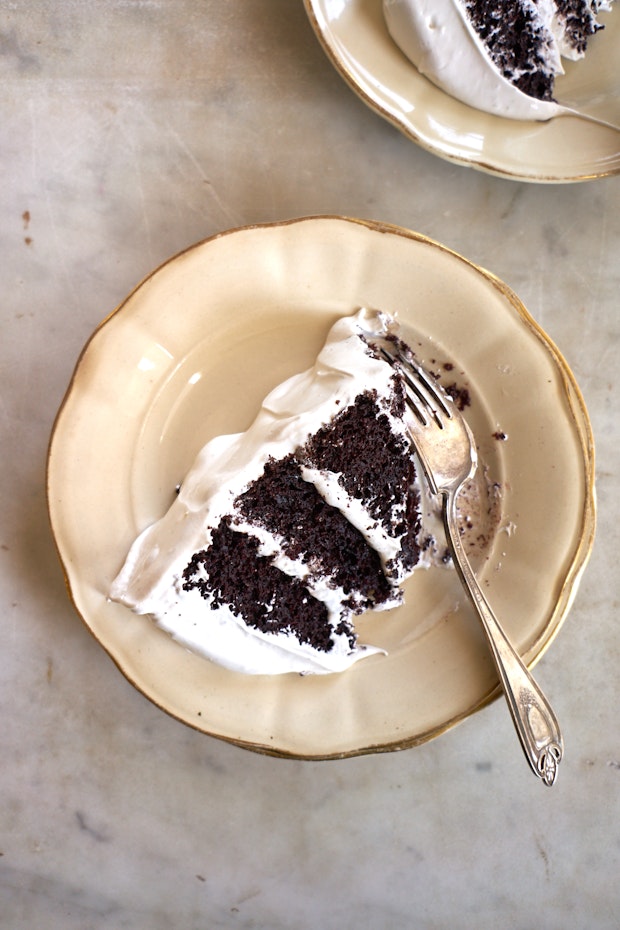 I love a beautiful, frosted, homemade cake like no one else, but only bake them now-and-then. Because, cake. If it's there, I want to eat it. All of it. More often than not, I throw together quick and easy loaf cakes (like this, this, and this) and call it a day.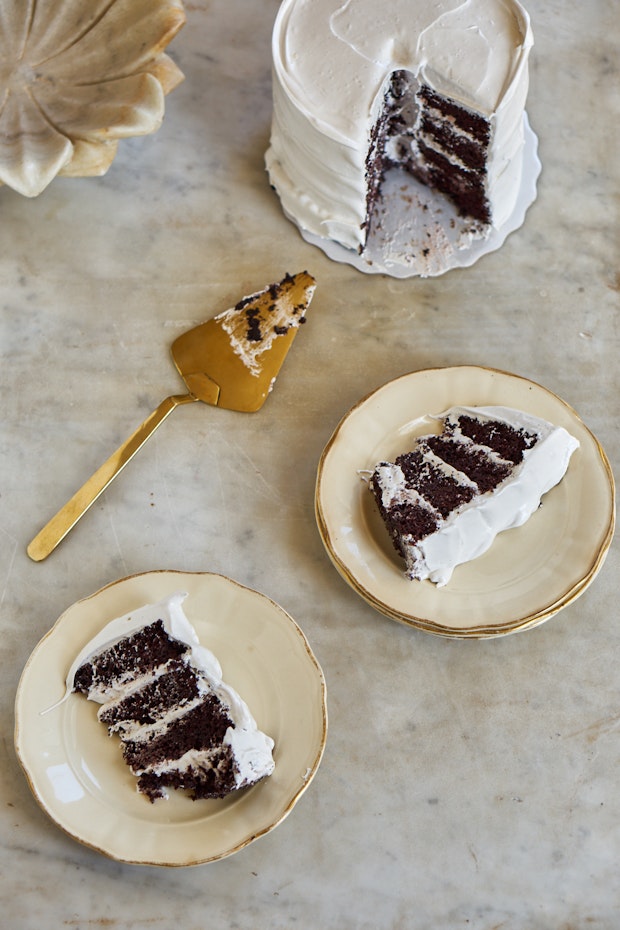 But, because I brought back a beautiful brass cake server from Simon Marks in Jaipur, and because my birthday was just around the corner, and because Claire Ptak's Violet Bakery Cookbook was winking at me, I pulled my favorite mixing bowl from the shelf, and checked to see if I had enough buttermilk. This cake was meant to be, I had all the ingredients on hand, and shy of the buttermilk, you probably do too.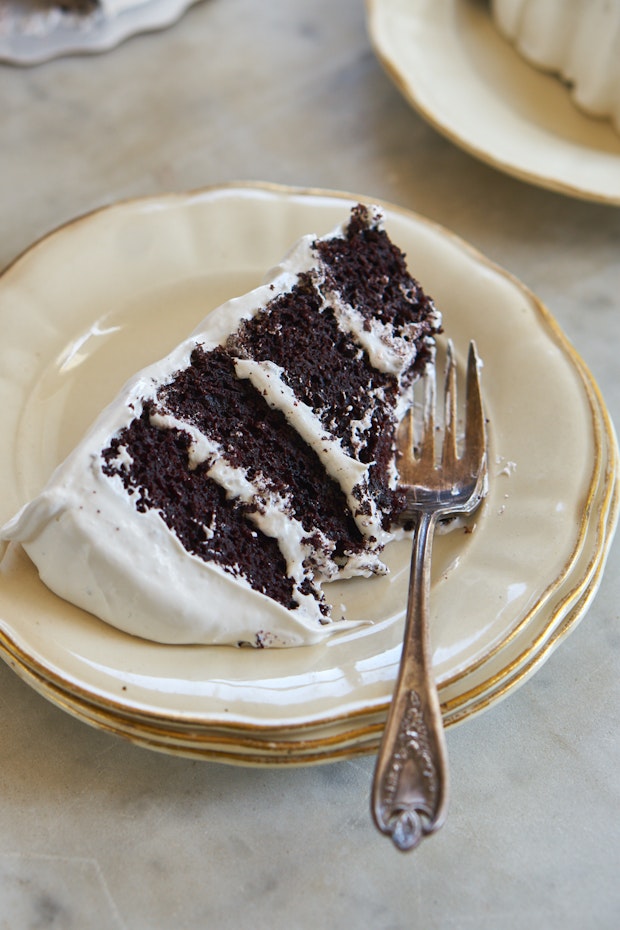 The frosting is Claire's Marshmallow Icing, it's also in the same beautiful book. It's billowy, sweet, vanilla-flecked, and a compelling alternative to buttercream. You'll want to put it on the cake, and everything else edible in your life. I found myself dipping berries into it, and orange segments, and my fingers.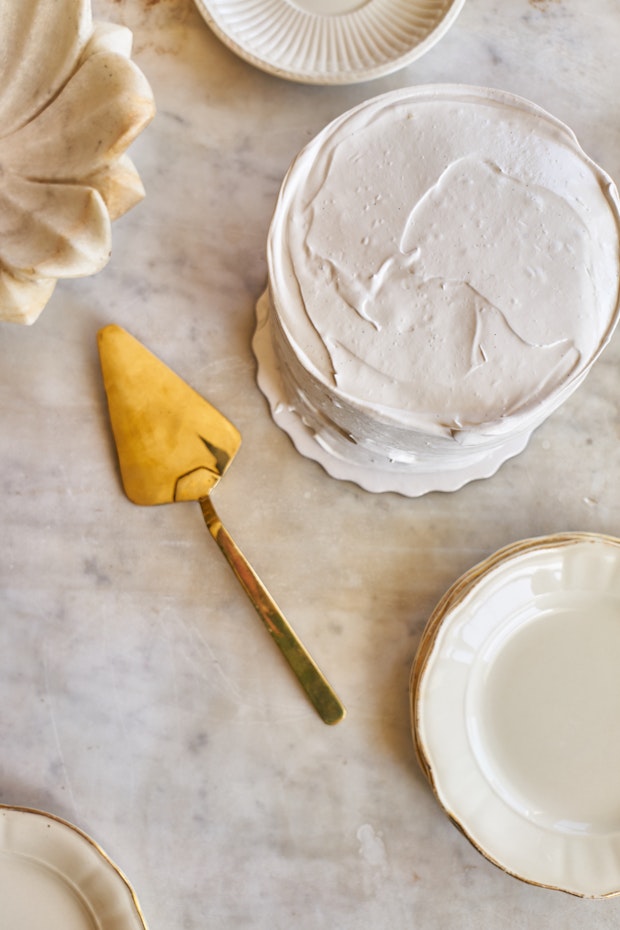 Simon, this marshmallow icing reminded me a bit of your incredible cannoli filling at Caffé Palladio. So so so so good!
Continue reading Violet Bakery Chocolate Devil's Food Cake…