Hang in there with me on this one. It's a study in efficiency, and with some faith, it all comes together in the end. In short, poach a whole head of cauliflower in an olive-oil dappled, chile-spiked, beer-based broth, then wedge it & roast it until golden-crusted and butter tender. At the last minute, use that same broth to cook your favorite pasta. Serve it all up in a bowl with a shower of fresh herbs.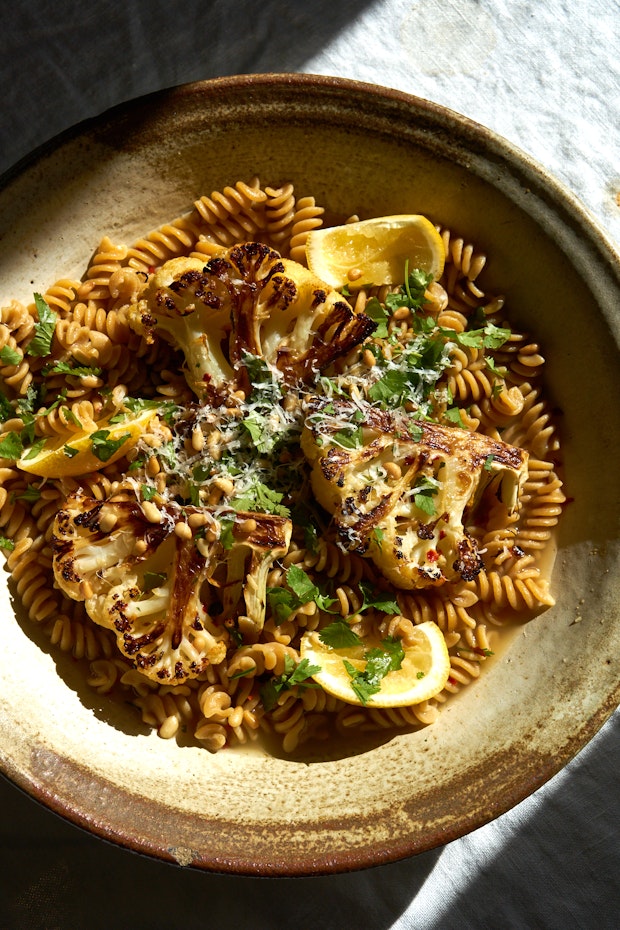 PRO TIP: Only add as much pasta as you'll eat to the broth. It's not great for leftovers. Use whatever pasta you like – I used a whole wheat fusilli here, but you could use penne, or one of the alternative grain or legume pastas.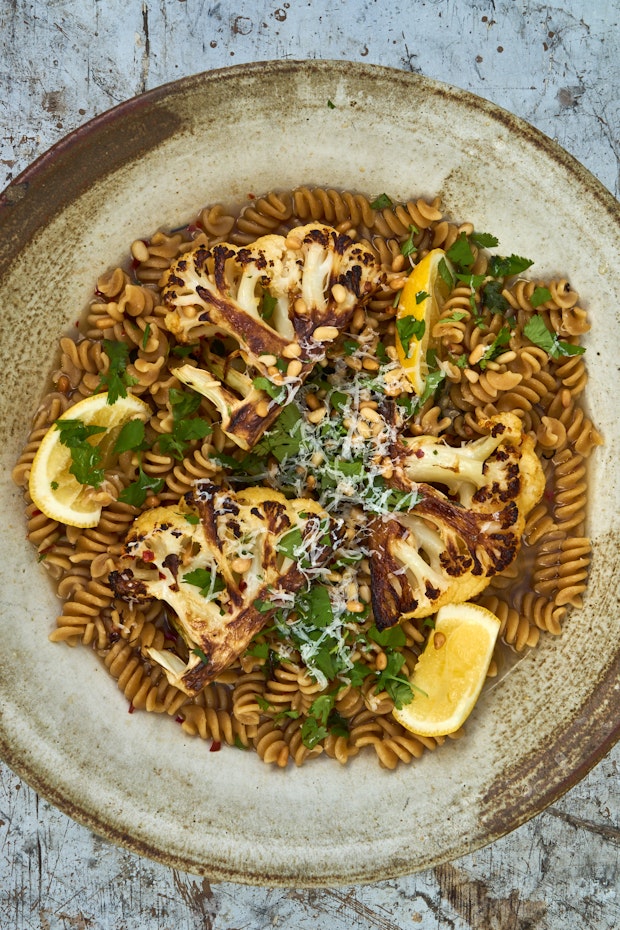 I started working on this recipe just before leaving San Francisco. It's the perfect hearty bowl for cold nights, wintery weather, or summer in SF. A squeeze of lemon brightens everything up.
Continue reading Beer-Roasted Cauliflower with Pasta on 101 Cookbooks