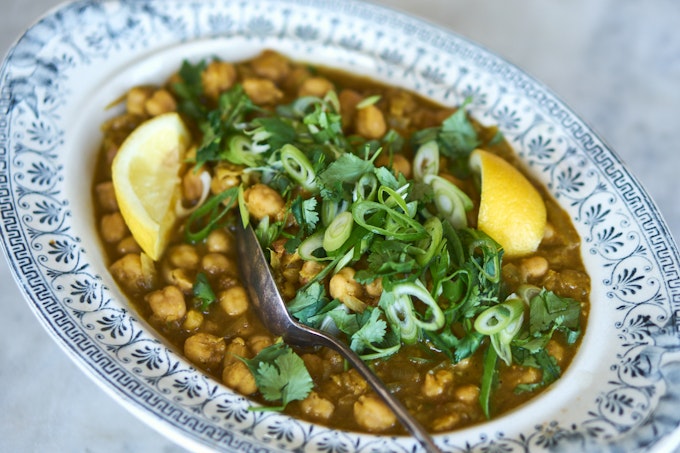 There are a lot of chana masala recipes out there that are perfectly good, but this is the chana masala you should make tonight. It's what I want when I order chana masala in a restaurant. It's what I look for when I dive into a beautiful thali plate.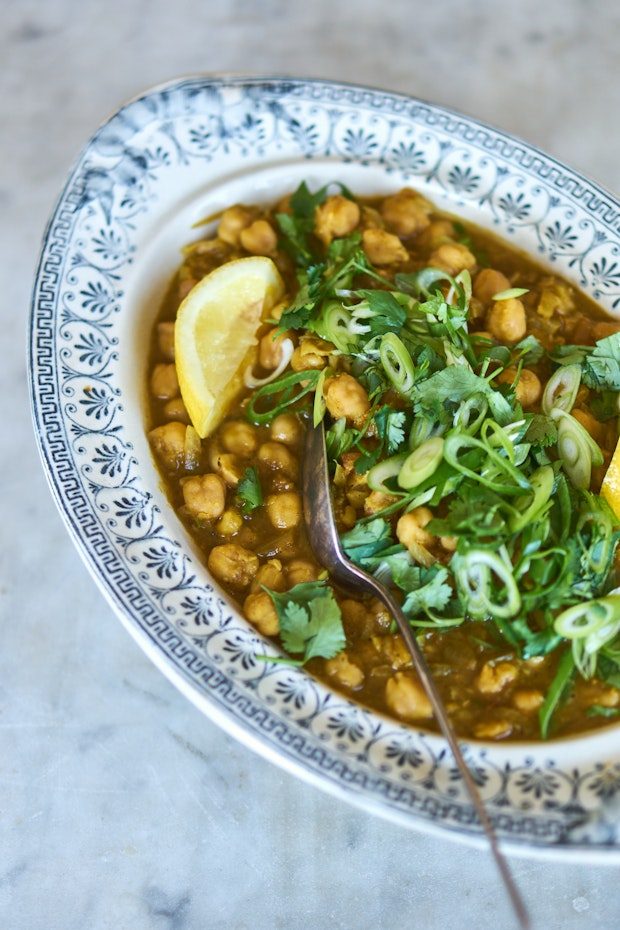 Chana masala, the wildly popular dish from the Indian subcontinent made of chickpeas (chana) simmered in a feisty, spice-forward tomato sauce. It's one of those gateway preparations that introduce people to the food of India and Pakistan, and I've enjoyed versions of it all over the world. I've had it in Bangkok, I've had it in Rome, I've had it in Jodhpur, and I've had it in Istanbul. I've formed strong opinions, and there were a number of variables I wanted to (finally) get right for a go-to version I would make regularly in my own kitchen. It has taken me a while to crack the code!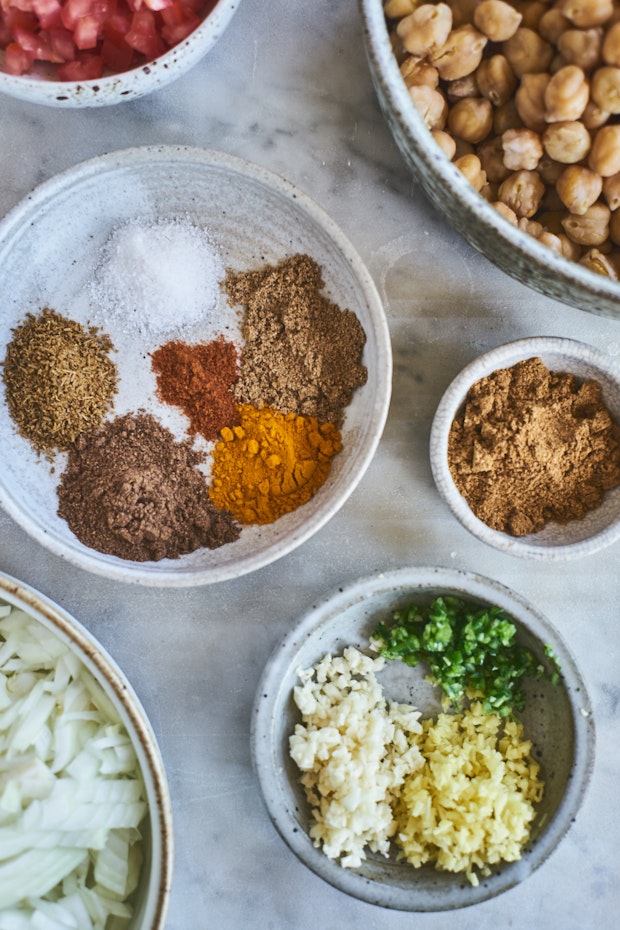 Chana masala varies from region to region, across borders, and from cook to cook. This is the version of chana masala I hope for and crave when I order it at a restaurant. What you tend to get in a restaurant is often overly oily, sadly seasoned, boring. This is not that. This is a Technicolor version of chana masala. It's spicy, racy, and balanced. There's kick from cayenne, serrano, and chana masala powder. There's a bit of sour from the tomatoes, from the mango powder and pomegranate seeds in the chana masala powder.
As I was working on this recipe there were a number of things I wanted to focus on. First, I wanted to get the flavor and texture right (of course). Texture is really important, and my favorite chana masalas often lack clear definition between the chickpeas and the sauce, in a good way. They have this third thing going on, a crumbled texture of sorts, which I learned is from broken up chickpeas. You'll see that reflected here.
Second, I think one of the things that intimidates people about cooking Indian, or Pakistani, or Sri Lankan food at home is those long ingredient lists (so many good-for-you spices). I've written this recipe so you'll have enough of the simmer sauce for two meals. One for now, one to freeze for later. Double that and you've got four meals…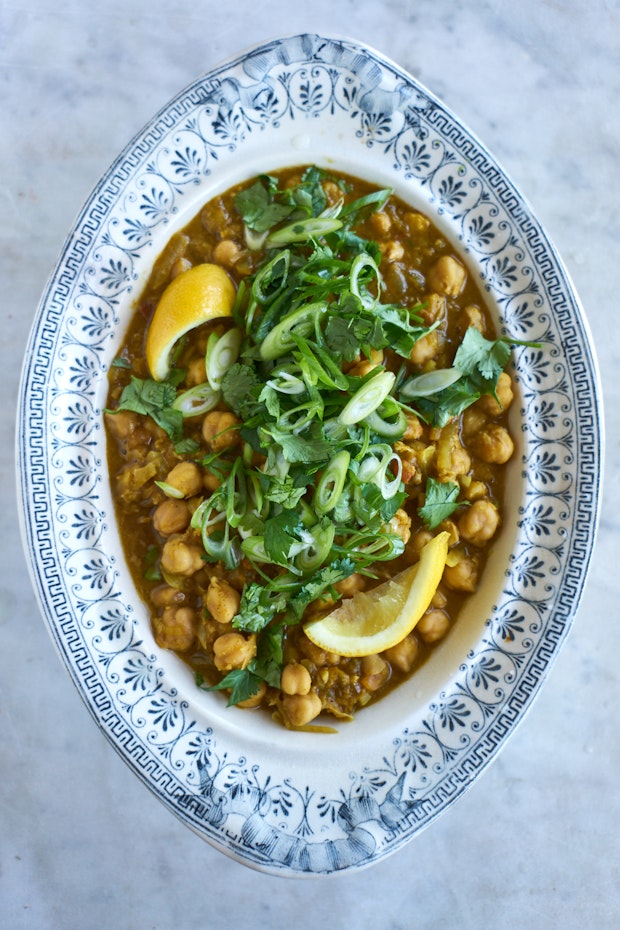 Which chickpeas to use? The answer is simple, whatever you have on hand. If you have chickpeas you've cooked from dried (like these turmeric soaked chickpeas), use those. If it's a Wednesday night, and all you have is canned chickpeas, go for it! Either way, your chana masala will be delicious.
Thick or thin: Some chana masala is thin and soupy, other times it is thick, and more cohesive. It's all a matter of personal preference – I tend to like mine somewhere in the middle.
Chana masala powder: You need to source good chana masala powder. It matters (meaning, don't leave it out), and you're not going to make it at home – it has mango powder, ground pomegranate seeds, dried musk melon, and a long list of other wonderful but challenging to source ingredients. I've been using this MDH chana masala powder, and I like it. Spicy! Tangy! Good sprinkled on all sorts of things.
Pair with: Eat chana masala with rice, eat it with flat bread, eat as a component in a thali plate, eat it spooned over your favorite grains. I love it with a simple side of cauliflower, and often I'll throw in a handful of shredded kale or spinach, to get my greens in – a perfect one dish meal.
Hope you love this recipe!
Continue reading A Really Good Chana Masala…